The Northeast Area Strings Academy of Wichita, Kansas (NASAW)
is a summer music program designed to educate and encourgage African American String Students.
We are celebrating over 20 years in the Wichita area, come join us~
 2014 Summer session: May 29th through July 14th!

Summer session: May 29-July 14, 2014
NASAW's summer session consists of six weeks of private lessons. These lessons are taught on Thursday evenings (North Heights Church 3030 N. Hillside) and Friday mornings (Tabernacle Bible Church 1817 N. Volutsia) at your scheduled time. Times may be scheduled when you enroll.
Two all-group rehearsals will take place on June 10th and June 24th both from 9:00 a.m. to 11:00 a.m. at First Evangelical Free Church 1825 N. Woodlawn. These rehearsals will prepare us for our trip to Nicodemus and our evening with the Harlem String Quartet. 
Click here to sign up.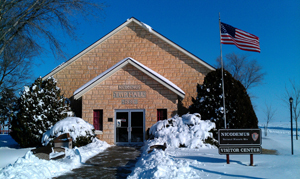 Trip to Nicodemus, Kansas 
Saturday, June 28th, we will travel to the National Historic site and town of Nicodemus Kansas. Formerly enslaved African Americans left Kentucky in organized colonies at the end of the of post-Civil War Reconstruction period to experience freedom in the "promised land" of Kansas.  Nicodemus is the oldest and only remaining Black settlement west of the Mississippi River.
Along with student performances, NASAW will perform the song 'Home to Nicodemus' during a recital in their town hall. Afterward, we'll tour the town before returning to Wichita. 
The song, 'Home to Nicodemus' was written for NASAW in 2002, by Miriam Overholt. Written for beginning and advanced string parts as well as a vocal soloist, 'Home to Nicodemus' tells about the founding and early years of Nicodemus KS. We presented it to the town on our first visit in July of 2002. 
---

Harlem String Quartet Workshop
 Monday evening, July 14th at 7:00 p.m. at Tabernacle Bible Church 1817 N. Volutsia, we'll have a summer-ending workshop with the Harlem String Quartet. The evening will include: Harlem String Quartet performances, student classes with individual quartet members, and a time for questions, photos and autographs! 
The Harlem Quartet was founded in 2006 by the Sphinx Organization. The name, Harlem Quartet, comes from the neighborhood in New York City that holds such a rich piece of American history – The Harlem Renaissance. During the 1920s, Harlem became a beacon of hope where educated African Americans migrated looking for better opportunities in the North. The Harlem String Quartet's misson–bringing classical music to schools in Harlem and around the world–is in line with this cultural renaissance Harlem represents for African-Americans.